​A support that meets your expectations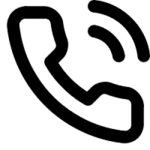 Listening and proximity
By telephone or over e-mail, our advisors and technicians are ready to answer your questions and help you solve your problems.
Our best agents
Thanks to their technical skills and an exceptional know-how, our staff will do everything possible to achieve the best possible result.

Availability
From Monday to Friday, from 8am to 6pm, there will always be someone to answer, guide and help you.
Each question has its experts
Our customers benefit from direct contact with a skilled staff member who is able to provide precise answers to their issues.